Operating for sixty years in Tendo City in Yamagata Prefecture, we are Hanzawa Egg. As our name suggests, we handle everything from raising chickens to wholesale and retail sales of eggs. We have four poultry farms in the prefecture and raise 100% pure domestic chicken breeds, Momiji and Sakura. Our chickens are raised free-range based on animal wellness standards, including the enriched cage feeding system and paying special attention to water. Fresh laid eggs are delivered to company-managed stores for sale each morning before opening. During the early days of our founding, when we collected eggs from nearby poultry farmers, we would also collect seasonal fruits, such as pears, persimmons, plums and cherries, and sell them wholesale at market. Now, we produce and handle product loads tens of tons each, and have joined the stock market as well. Like eggs, selling farm produce has been a part of our business since the time of our founding.
Milky Queen
This is Japan' s number one brand-name rice from the town of Shonai in Yamagata Prefecture.
Delicious and flavorful, it also has a soft, sticky texture and a fragrant aroma when freshly cooked.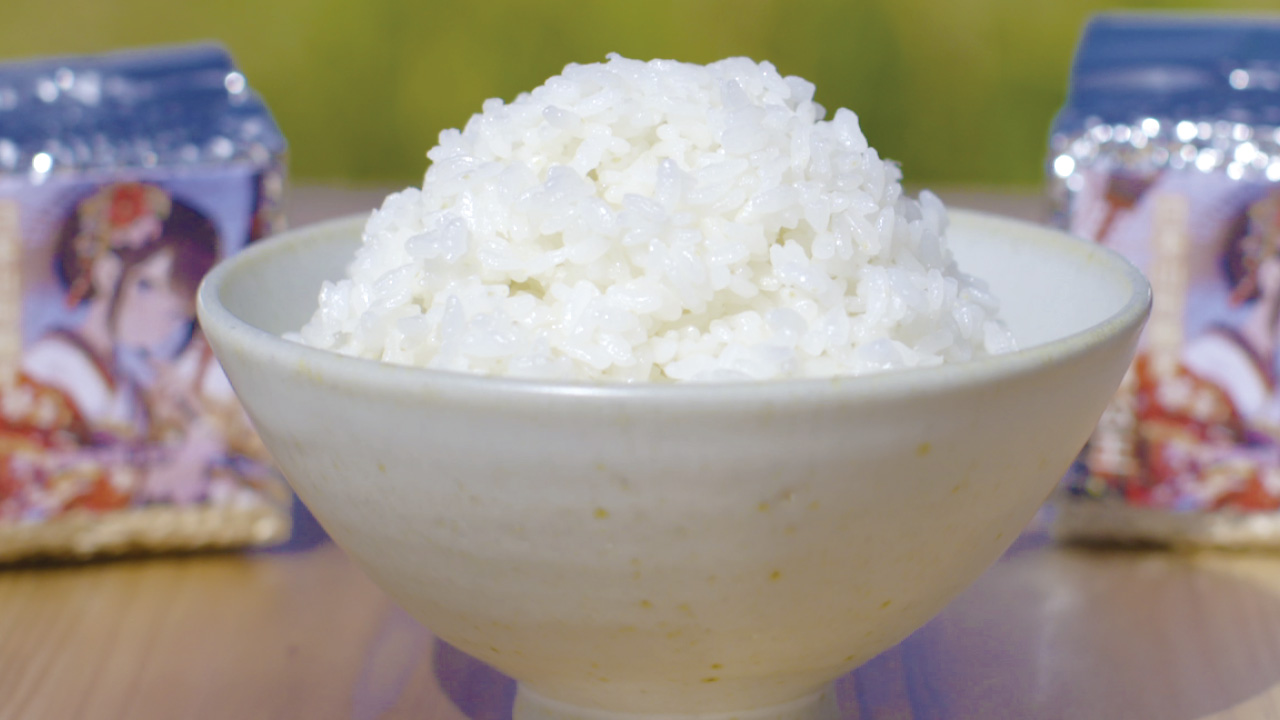 Dewa Spirit
Dried persimmons are one of Japan's traditional delicacies. Yamagata's dried persimmons have a rich sweetness and distinct flavor.
Made from high-quality persimmons that are carefully selected and dried, our product is manufactured without the use of any chemical flavoring.
Dried persimmons have a golden color and a soft texture. They are also rich in vitamins and dietary fiber.
Please enjoy their unique flavor as a snack or as an ingredient in cooking.