Our featured products, Nan ban Misozuke and Togarashi Miso, are sold in six major convenience stores and used in many restaurants. With the exception of new product launches, we do not rely on pamphlets or PR, but rather follow the motto of "valuing word of mouth from our customers." Our management policy is to never issue or accept promissory notes, and to follow the principle of "Satisfied supplier, satisfied company, satisfied customer."
Shirataka-zuke
Shirataka-zuke is a well-aged pickled dish made from seven aromatic vegetables grown locally in the town of Shirataka. It contains leafy greens, daikon radish, cucumber, chrysanthemum, eggplant, carrot and shiso (perilla), which are slowly fermented, then finely chopped and flavored with soy sauce. The leafy greens used in this dish are a local specialty vegetable of Yamagata. Selectively bred from common mustard greens, they grow quickly, have crisp, meaty stems, and a unique spiciness. Whether you use it to make rice balls or ochazuke, please enjoy the taste of our hometown, Shirataka. This is Maruyama's longtime bestselling pickled product.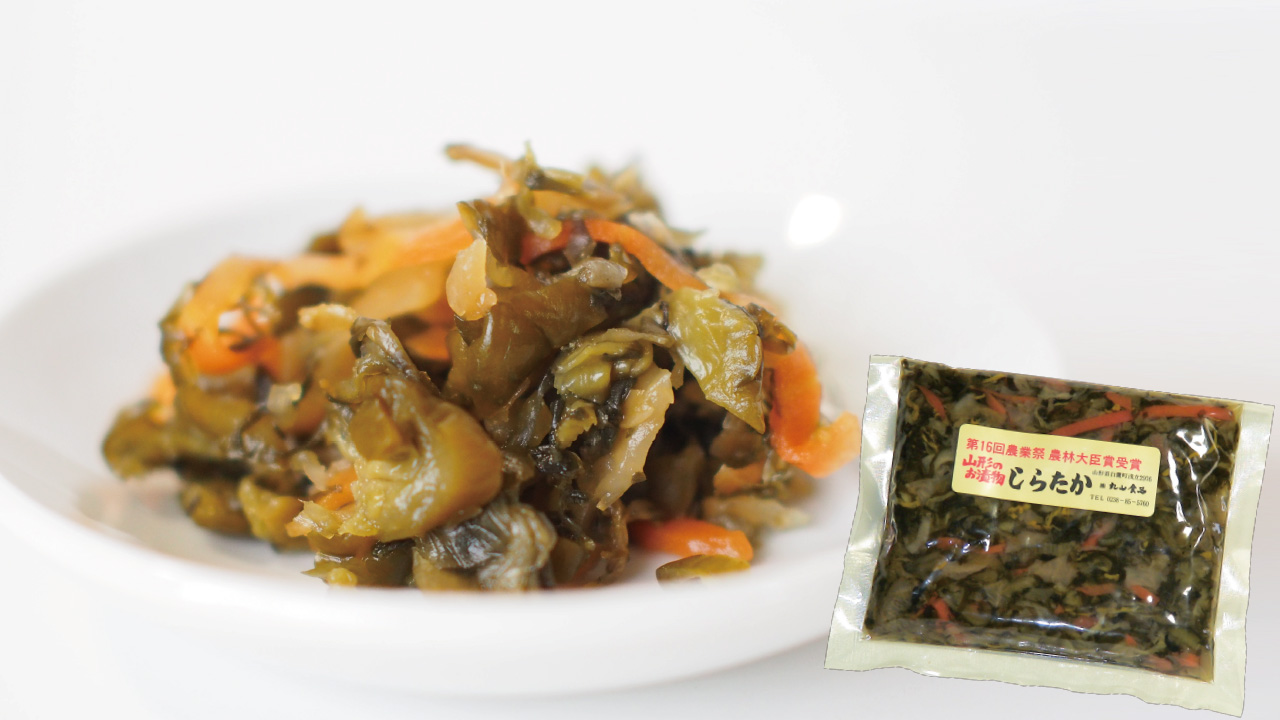 Nan ban Misozuke (Miso-pickled Chili Peppers)
The chili peppers used in Maruyama Foods' popular Nan ban Misozuke are carefully selected by the company and carefully grown by contrac ted farmers from seedlings. The miso used in Nan ban Misozuke is Yamagata's extra special quality miso with a characteristic rich flavor. With a well-balanced softness, flavor, spiciness, umami, and crispness, our carefully selected Nan ban Misozuke is not only a perfect condiment for grilled beef tongue, but can be used as an accompaniment to yakiniku (grilled meat) and yakitori (grilled skewered chicken) as well. It is also a popular ingredient used at onigiri (rice ball) specialty shops and convenience stores. From a rich and spicy accent in hot pot dishes, to a snack for beer and sake, the number of customer suggested applications of our Nan ban Misozuke is increasing rapidly.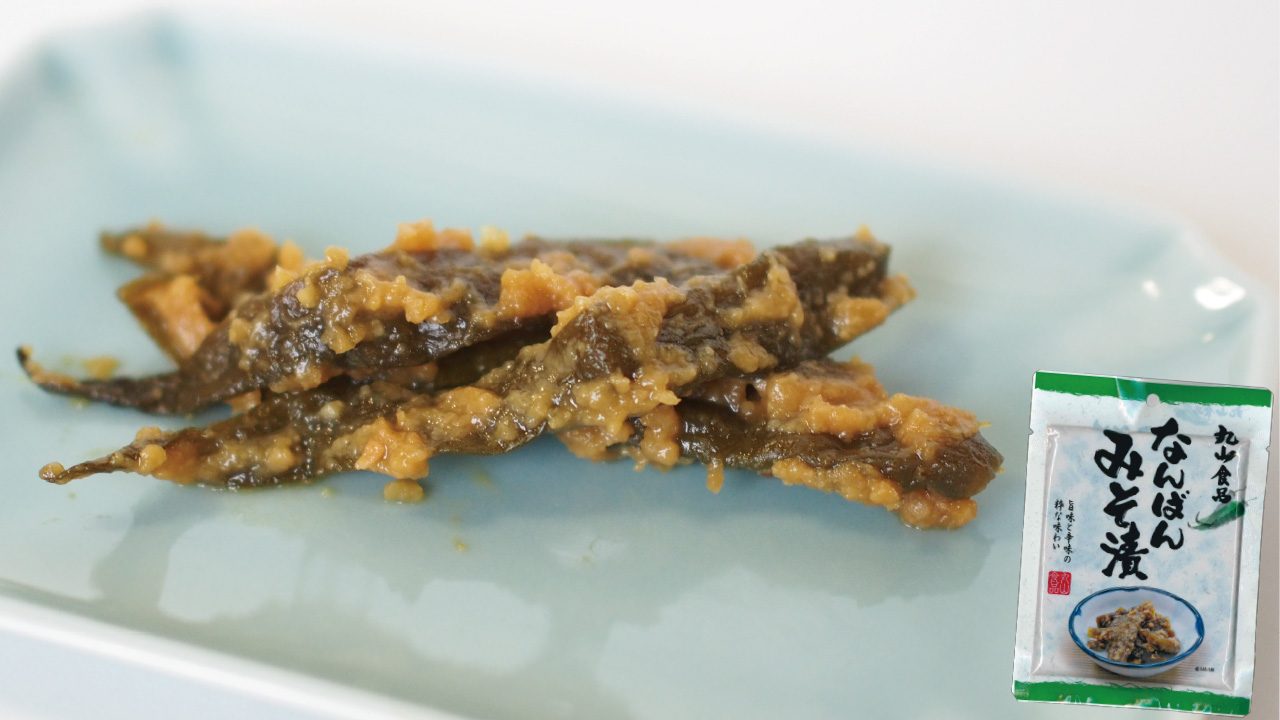 Togarashi Miso (Chili Pepper Miso)
The sister product of our Nanban Misozuke, Toga rash, Miso is a versatile miso made by almost the same process of finely chopping green chili peppers and pickling them in extra special quality miso. It has a delicious, spicy aftertaste, so it is used commercially at convenience stores and onigiri (rice ball) specialty shops. It also blends well with oil, making perfect dipping sauces when mixed with mayonnaise for fried chicken and other deep-fried foods. It has a wide range of applications and is often used up quickly, so it is one of our products with many repeat customers.